Established in 2010 in Wuhan, China, EWATT is a leading manufacturer of industrial drones. Thanks to the collaborative efforts of its international R&D teams, EWATT has built industrial-grade UAVs that have won the trust of the biggest industrial users and governmental agencies in China.
​
EWATT operations and services include R&D, productions, training, flight services, ales and UAV system customer support. Over the years, EWATT has demonstrated technical leadership time and again, becoming China's leading industrial UAV manufacturer and system integrator.
​
EWATT was born with the dream of revolutionizing UAV applications for industrial use. After establishing its operations in China, EWATT gradually extended its services to international users while continuing to focus on developing the most reliable and effective UAVs and providing outstanding professional services and customer support.
​
EWATT has continuously developed its independent R&D centers and manufacturing systems, and has continuously been committed to building international partnerships with the most technologically advanced partners and the talented airborne system specialists to provide a product that users can trust and effectively integrate into their daily operations.
​
EWATT is expanding its global precnese with the goal of creating more value for industrial customers around the world.
​
EWATT is committed to pushing the frontier of industrial UAVs and continuing to be a pioneer in the drone industry while expanding our international presence. EWATT will continue to focus on integrating the newest technical innovations into our products to meet the needs of highly-specialized industrial drone industries in order to earn the trust and respect of our global customers and partners.
The company's Chinese name 易瓦特 is made up of the character 易 and 瓦特. Where 'Watt' is a direct translation of the great inventor's name into Chinese. However, 'Yi' refers to YiJing ( 易经) the Chinese book known in the West as the 'Book of Changes'. The book dating back to Zhou Dynasty (1000BC) is considered the corner stone of Chinese culture, and is up to date one of the most profound classics of Chinese literature. Therefore, the name EWATT embraces the philosophy of combing the best of what the China and the West have to offer to build drone solutions that revolutionize and increase the effectiveness of the every-day operations of industrial Clients.
EWATT specializes in the research, development, manufacturing of industrial-grade Unmanned Aerial Vehicles
(UAVs), and designing and implementing complete UAVs solutions for industrial and security applications.
EWATT TECHNOLOGY
Established in 2010 EWATT Technology – the parent company of EWATT Group – is a stock listed company with Headquarters located in Wuhan, China. Currently, EWATT operates network of offices, subsidiaries, and partnerships, that include: International HQ of EWATT in Zurich, Switzerland Commercial offices in California, Hong Kong Two Research & Development offices in Italy
TECH COMPANIES
EWATT also operates a number of tech companies that develop complementary solutions allowing EWATT to offer to the Clients complete UAV solutions, including elements such as UTM, geo-fencing, AI data processing exceeds just providing a drone and a camera: U-Cloud – that developed the first and by far the most successful UTM (UAV Traffic Management system) in China a country-wide system linking individual drone users and corporate drone users with the Civil Aviation Administration of China
RESEARCH AND DEVELOPMENT
EWATT was established in China, and hence substantial part of the R&D is conducted by the team of Chinese experts in the Wuhan HQ of EWATT. Early on, the engineers from both the US and Europe have been invited to join EWATT efforts in developing heavy-duty aircraft that would meet requirements of the industrial and surveillance uses. Currently, EWATT operates two R&D offices in Italy that specialize in alternative power units including gas-powered engines and hybrid power units.
MANUFACTURING
EWATT HQ is based in Wuhan, China. Currently, EWATT is completing the construction of the 46000sqm UAV Industrial Park located 1hr from Wuhan Airport. The UAV Industrial Park is going meet growing demand for the ever-growing industrial-grade UAVs. The UAV Industrial Park will host majority of drone related operations including: Mass-production (assembly) of UAVs Metal component manufacturing Composite material and molding work Testing facilities Research & Development offices UAV Academy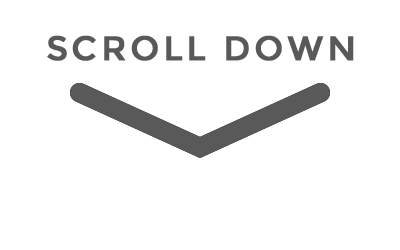 Complete End to End Systems and Services
EWATT offers to design complete end-to-end solutions to including drones, payloads, solutions for data acquisition, processing,
protecting the assets against intrusion of drones, and many more features. Contact us directly for more information.
Products, Services & Solutions
UAVs
EWATT specialize in the research, design, development, and manufacturing of industrial grade UAVs. The portfolio of aircraft offered by EWATT includes all traditional types of aircraft: unmanned helicopters, fixed wing aircraft, multirotors.
PAYLOADS
EWATT understand that it is very important that you have the right tool for the job. The design, develop and integrated a wide variety of payloads
SERVICES
Services offered by EWATT include: Trainings, performing drone missions, UAV industrial solutions, etc
UAV SOFTWARE & HARD INFRASTRUCTURE
EWATT provides solutions such as: Geo-fencing systems, UAV traffic management, data processing software and customized command vehicles.