EWATT AEROSPACE shines at CES 2019
Since 1967, the Consumer Electronics Show, CES, has been the showcase of consumer technology innovation. Over the years, it has become the largest and most influential technology event on the planet.
EWATT Aerospace was invited to attend the Innovation Fair held by Caltrans to highlight new technology and innovations in transportation.
EWATT China debuts the espect
On November 6th, 2018, the 12th annual China International Aviataion Exhibition was officially opened in Zhuhai. During the afternoon, the industrial-grade drone leader EWATT held a new product launch in the expo area and released a multi-load, small multi-rotor drone - ESPECT.
On October 16th deputy secretary of the municipal party committee, Mayor Zhou Xianwang and members of the municipal party committee and deputy mayor Li Youxiang went to the Municipal Science and Technology Bureau to investigate the city of Wuhan's innovation and development work.
EWATT was invited to give advice and suggestions for future Wuhan progress during Mayor Zhou Xianwang's investigations on the city of Wuhan's innovation and current development work.
Ewatt Aerospace Attends National Electricity Conference in Beijing
From September 27th to the 28th, 2018, the " Chuangxiang China " National Electricity Website Conference and the State Grid Co., Ltd. Science and Technology Achievements Conversion Conference was held in Beijing. State Grid companies such as the China Electric Power Research Institute, State Grid Energy Research Institute, State Grid Economic and Technological Research Institute and other related units all participated in the conference.
Science and Technology | Ewatt Aerospace helps Chongqing police in aviation construction
On July 26th, 2018, with the successful completion of the second phase of the police unmanned aerial vehicle pilot training course, the Chongqing Public Security Bureau police drone driver training officially ended.
Ewatt Aerospace wows crowds at National Science Day in Beijing China
Participants stopped by to visit Ewatt Aerospace, the UAV booth, with Ewatt displaying their integration with the experience of virtual reality and drones, which have a mutual sensibility. In the world of science education, entertainment and deeply vivid images, the spirit of exploration has been stimulated and the experience has been deeply realized with unmanned aerial vehicles.
Ewatt Aerospace helps police explore new ideas on technology and drug control
Ewatt Aerospace helped to assist the anti-drug attachment of Wulanchabu City Public Security Bureau and the Kexin detachment by using drones to conduct "air-eye inspections " in areas such as LIangcheng County, Zhuozi County, Fengzhen City and Xinghe County to help crack down on illegal drug activity and drug-producing plants.
Ewatt debuts UAVs at the worlds second largest air show in london
On July 16th, 2018 in Farnborough, London the Farn borough International Airshow opened in Hampshire, Southwest of London. The industrial grade leaders in UAVs, Ewatt Aerospace, exhibited a variety of exciting drone products.
Wuhan to Open First UAV Logistics Route in Central China
At the end of May, at the 2018 Global Smart Logistics Summit held in Hangzhou, a logistics drone of Suning Tesco, a large-scale e-commerce platform, received attention in the industry.
The airworthiness certification license
On the morning of June 13, 2018, the unmanned certification laboratory was officially opened at the Beijing International Exhibition Center.
The evolution from 4G to 5G
In order to meet the needs of North American operators for early development of 5G networks, in Toronto, Canada, on June 8th, 2018, Ewatt Aerospace provided a 4G remote surveillance and control UAV and real-time video image demonstrations for the North American communications operators.
Ewatt Breaks Unconventional Methods in Sports Using Drone Analysis Tactics
Ewatt Aerospace was on the scene with the industrial UAV, The EWZ-S8, in the use of aerial photography as a precedent for research and analysis of technical and tactical techniques for the game.
ewatt attends the global smart logistics summit (gsls 2018) in China
The last leap of drone logistics may not be far away. On May 31, 2018, the world's attention once again focused on Hangzhou, China. The 2018 Global Smart Logistics Summit (GSLS 2018) with the theme of "The New Logistics Age" was held at the Hangzhou International Expo Center in China
Ewatt debutes industrial cloud platform at police expo in china
The 9th China International Police Equipment The Expo (CIEPE 2018) was grandly opened in Beijing on the 15th of April.
EWATT Aerospace attends the World's Largest Firefighting Expo
From April 23rd to the 28th, as a bridge connecting the worlds firefighting industries, EWATT attended FDIC (Fire and Emergency Rescue Expo) in Indianapolis, Indiana at the Indianapolis Convention Center and Lucas Oil Stadium.
EWAtt attends auvsi xponential
May 1st-3rd, 2018, AUVSI's XPONENTIAL was taking place in Denver, Colorado. This year is the 47th AUVSI trade show and the global drone event kicked off with great fanfare.
Ewatt Aerospace Participates in Switzerland's Inauguration Ceremony for UAV Global Industries
On April 18th, 2018, the inauguration ceremony of Switzerland's European headquarters was held in Zurich. This was an important step in the strategic layout of the globalization industry of Ewatt Aerospace.
Ewatt Participates in anti-terrorism drill organized by the Public Security Bureau of Hubei Province in Wuhan
On the morning of March 30, 2018, Hubei Province Public Security Bureau of the Airport Police Command center found four illegally-invaded UAV aircraft systems.
Ewatt unveils exciting New technologies
Over the years, Ewatt Aerospace has been at the forefront of the UAV industry, releasing incredible UAV and payload systems that have been pushing the industry forward. Ewatt has been providing a full series of UAV aircrafts, including helicopter, multi-rotor and fixed wing.
Explore | Technology for the Future of Drones
On March 22-23, 2018, the "International Forum on the Development of China's Civilian Unmanned Aircraft" hosted by the Civil Aviation Administration of China, hosted by the Civil Aviation Management Institute of China, and supported by Ewatt Aerospace, was held at the Beijing Civil Aviation International Convention Center.
Ewatt Aerospace Receives Innovation Enterprise Award and Was Elected Director of the Intelligent UAV Professional Committee in Beijing, China
On the afternoon of February 1, China's annual meeting for the Artificial Intelligence Industry Innovation Alliance and The year of Ding You Artificial Intelligence annual awards ceremony was held in Beijing at the Guobin Hotel.
EWATT WINS TOP TEN AWARD AT UAV 100-COMPANY CONFERENCE
On the afternoon of January 6, 2018, the 3rd annual drone 100-company conference was held at the Langham Hotel in Shenzhen. The UAV industry forum was jointly sponsored by Shenzhen UAV Industry Association, China UAV Industry Alliance, China UAV Racing Alliance and Shenzhen Rainbow Eagle UAV Research Institute.
Ewatt's drone visual tracking system
The S8 Multi-Rotor is using a tracking "follow me" function that follows an object while it moves. Sensors and recognition technology along with software algorithms give the UAV the ability to recognize and follow a person or object.
Ewatt Attends China's International Unmanned System Expo
On December 13, 2017, the Global Unmanned Systems Conference and China's International Unmanned System Expo opened in Zhuhai. Business representatives and domestic and foreign experts in science and technology jointly discussed the strategy of technological innovations and industry changes in unmanned systems. At the Zhuhai International Convention and Exhibition center, where the Unmanned System expo took place, there was exhibited a variety of UAV products such as "black technologies".
Ewatt attends poly world trade center expo
The China Mobile Global Partner Conference was held in Guangzhou at the Poly World Trade Center Expo in the Pazhou district of China. China Mobile joined industry partners at home and abroad to explore new modes of industrial cooperation in areas of all-internet connectivity and build new ecosystems of industries.
Ewatt Helps Clear The Skies Of Birds For The 2017 IAF World Aviator Conference in Wuhan, China
​
The world flies to Wuhan and Wuhan embraces the world. The long-awaited "2017 IAF World Aviator Conference in Wuhan, China was grandly opened at Hannan General Aviation Airport on November 4th, 2017.
Ewatt turns heads in Las Vegas at the 2017 Commercial UAV EXPO
Ewatt recently attended the 2017 UAV Expo in Las Vegas, NV and spent three days meeting potential customers ranging from industrial, search and rescue to agricultural and Ewatt also met many potential partners in the fields of software development, optical specialists, collision avoidance, etc.

Ewatt Completes Largest UAV Industrial Park
Ewatt Aerospace is building an $18 million UAV industrial park. This new industrial park will include manufacturing facilities with an annual production capacity of 10,000 unmanned aerial vehicles.
Interview with Ewatt's Founder Zhao Guocheng
Assistant to Zhao Guocheng is a freshly ground cup of coffee. He stirs the coffee a few times, then takes a big gulp. He sits opposite of me, in a neat, iron post shirt, with light blue ripped jeans. Born in 1977 with European, American and Japanese ancestry, he is gentle and stable. If you were to encounter him on the streets, you may see him as another middle-aged man, rather than the high-tech enterprise President of UAV technology, Ewatt Aerospace or new Chairman of the Board.

Ewatt Projects Itself in Hannover Messe 2016
During April 25-29, 2016, Hannover Messe brings together 6000 exhibiting companies from 80 countries to this world top end industrial event. Ewatt Technology Co, ltd., as a global leading UAV enterprise, was invited to bring in their latest UAV to present in the show, which includes EWZ-S8 Mini 2 Octocopter, EWZ-S8 and EWG-E3 Hand Launching Fixed Wing UAV.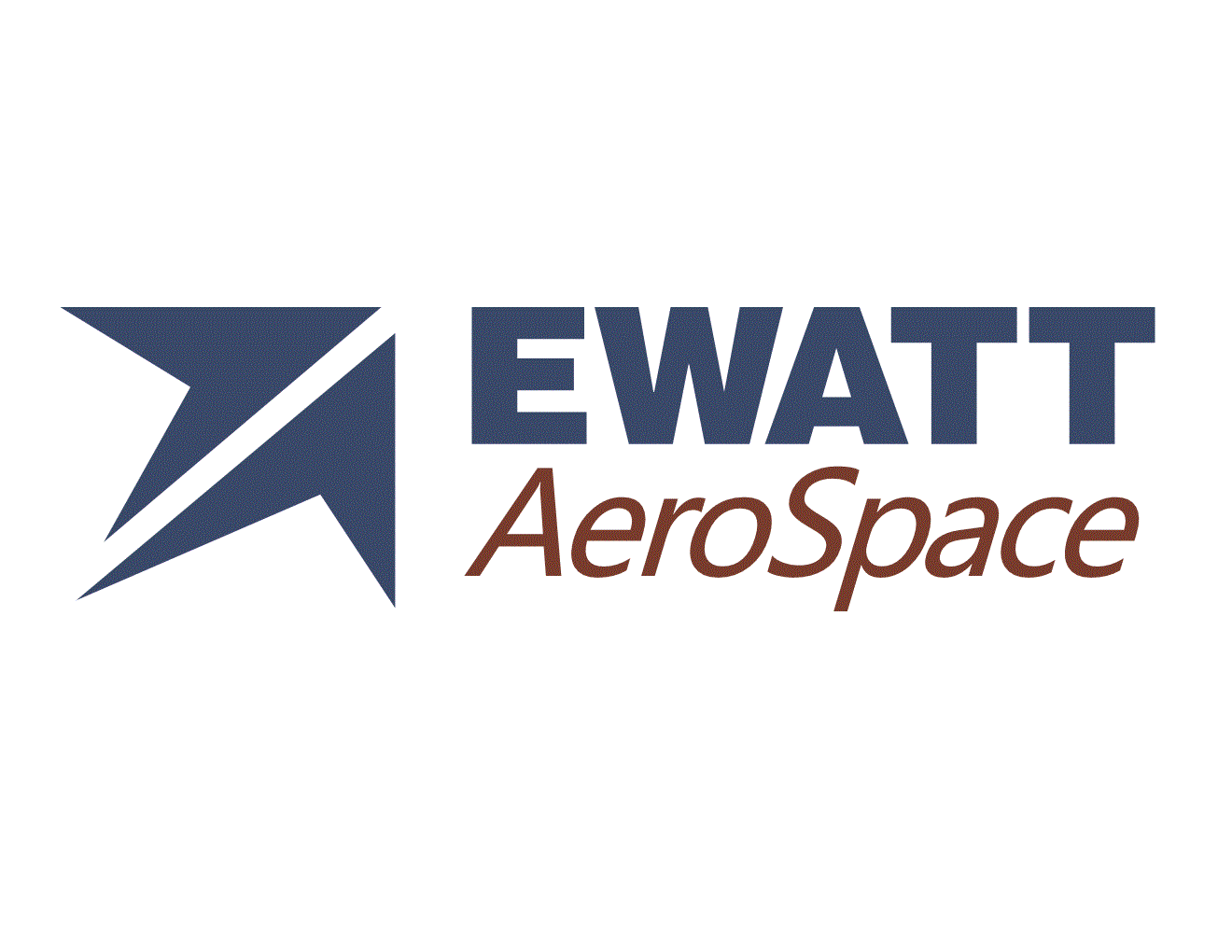 EWATT BEGINNINGS AND ORIGINS
In early 2008, Mr. Zhao's business suffered a monumental change not of his own creation. EWATT was dependent on distributing a Japanese brand of power grid smart devices which sold tens of millions of dollars' worth of units a year, when the company owning the brand abruptly cancelled his contract. This gave Mr. Zhao a great deal of insight for the future, "make sure you build your own brand, have your own projects, so you have the initiative."
EWATT Technology Raises $20 Million in Series B Funding
EWATT Technology, which specializes in developing industrial-grade Unmanned Aerial Vehicles (UAVs) and implementing complete UAV solutions for industrial and security purposes, recently announced its Series B Round of $20 Million (129,657,700.00 CNY,) the largest financing in the Chinese UAV industry in 2017.